Financial Workshops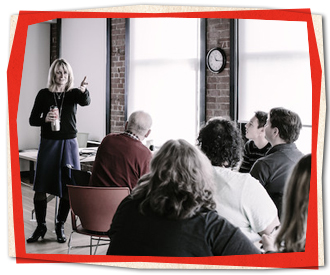 Each One, Teach One is an approach to providing basic and plain language financial knowledge, in your community, by volunteer staff from our credit union, without ties to any products or services. The sole goal is to empower individuals to make the right financial decisions for themselves and their families.
Our workshops are offered through community agencies and are also offered at public libraries throughout Deerlake area to Happy Valley- Goose Bay. If you work at a community agency and are seeking a financial literacy workshop for your clients, please email us at
erinfo@ercu.c
a to request a workshop. You might also check with your local public library or community centre to see what we have scheduled in your community.


Workshop topics include:
Introduction to basic banking

Introduction to basic budgeting

Why filing

taxes

in Canada is a good idea

Credit cards and prepaid cards

Loans you don't want!

Loans: costs and obligations

Debt smarts

Building a healthy credit history

Identify theft and fraud prevention

RRSPs and TFSAs: saving for the future

Introduction to Registered Education Savings Plans (RESPs)

Understanding contracts
Seniors financial abuse prevention
Financial abuse is a growing concern since seniors are a rapidly growing population and often with the most assets. Unfortunately, it is also the largest segment filing for bankruptcy. The federal government is alarmed at how seniors are managing their money and the associated increased financial abuse - typically by someone trusted, including family members, caregiver, friends or neighbour. It often goes unnoticed but there are steps to prevent seniors from being targeted before it's too late.