Patronage, Rebates & Dividends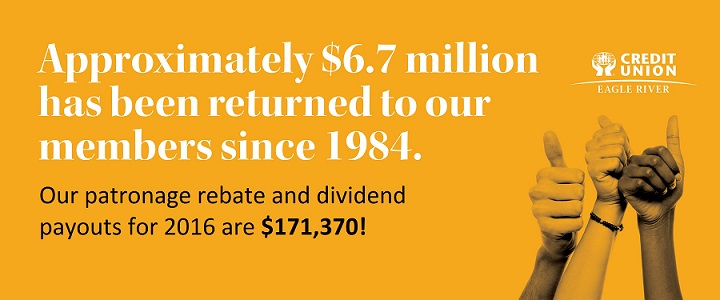 At Eagle River Credit Union, you're not just a member, you're an owner! As a not-for-profit financial institution, we return our profits to our communities in the form of rebates to you, our members, and by supporting local community, non-profit, and charitable organizations and initiatives. Since 1984, we have returned approximately $6.7 million to you, our members!

We greatly value your membership and thank you for choosing Eagle River Credit Union.


If you are not our member as yet, visit us in-branch at one of our locations or use the following links to contact us.