Meet the Nominees

Bradley Hancock
Bradley Hancock Holdings Inc.
Forteau, NL

I have been a board member of Eagle River Credit Union for 6 years and have served on several committees during my tenure including Audit Committee, Building Committee and Nomination Committee. I have also been a member of the Executive Committee for 4 of my 6 years, and currently sit as Vice Chair of the Board.
As a director on the Board of Eagle River Credit Union I have gained much knowledge of our Credit Union and the broader Credit Union system. I have participated in Regional and Atlantic system AGMs, Conferences, Planning Sessions and Training Opportunities. I have completed various other training through the Credit Union Director Achievement (CUDA) program, including topics on Risk Management, Financial Literacy, Governance, Legal Basics, Roles and Responsibilities, Asset Management and Performance Management. Through these experiences I have developed an understanding of the Credit Union system and the overall Financial System within Canada. I use this knowledge as a board member to guide Eagle River Credit Union to the best of my ability toward success in the system.
I am a small business owner living in Forteau, NL with 18 years of business experience at a management level. I pride myself on fair treatment of staff and others I deal with, and am respected in the business community. I have been very fortunate to have had the opportunities in several lines of business activity in my career. Starting out in administration and bookkeeping I moved into marketing on a national and international basis, and eventually business ownership. I currently operate SeaView Cottages and Restaurant, Food Chopper Grocery and Tour Labrador - all located in Forteau, NL catering to the local and tourist markets.
I realize the fast pace at which the Financial services industry is moving and the importance of continued learning and dedication to the Board of Eagle River Credit Union. I hold a diploma in Business Computer Specialist and am currently enrolled in the CPA School of Business. I plan to complete the CPA Prep program on the way to attaining my CPA (Chartered Professional Accountants) designation.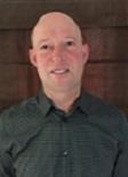 Dave Evans

Aircraft Maintenance Engineer, Universal Helicopters (Nunatsiavut Group of Companies) 1988-present
Deer Lake, NL

I consider myself very fortunate to have been involved with more than 16 years' experience as a director in the credit union system. During my tenure, I have also been involved in several committees including the Audit Committee, Cooperative Social Responsibility Committee, Building Committee, Governance Committee and Executive Committee.
During the past 16+ years, I have contributed to and witnessed outstanding advancements in financial services. To be able to monitor and direct required changes, there is also a need for increased obligation and commitment by directors as the financial world becomes more complex. For Eagle River Credit Union (ERCU) to evolve with system changes (i.e. Amalgamations, Regulatory Environment, Corporate Social Responsibility, Human Resources,) strong representation at the board level is required.
The knowledge that I have acquired (through attendance at training sessions, planning sessions and various conferences as well as self-initiated training and development - i.e. CUDA Training) has given me the confidence and ability to continue to contribute to the growth and sustainability of ERCU.
In addition to my involvement with the credit union system, I have contributed to the local area through other organizations including: Deer Lake Minor Hockey (Chair of Disciplinary Committee); Canadian Rangers; past volunteer coach with Deer Lake Minor Hockey (Male and Female); and local snowmobile club director.
Professionally, I work as Aircraft Maintenance Engineer with Universal Helicopters (Nunatsiavut Group of companies) and have been in that capacity since 1988. I also serve as Pasadena Base Supervisor Engineer, Safety Representative, co-chair of the Safety Committee representing employees and I am a member of the Safety Occurrence Review Board.
Electronic voting is new to ERCU. Every member now has the opportunity to vote for board members during the election period as opposed to only those members who are present at the annual general meeting. This is one of the democratic changes that I strongly supported at the board table. My work ethics, volunteerism, skill development qualifications and trustworthiness are examples of what I will continue to deliver to ERCU as a valued board member.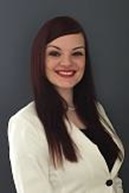 April Dawn Pilgrim

BA, C. Crim, CHSEP
L'Anse au Loup, NL

I have had the pleasure of serving one term of three years on Eagle River Credit Union's Board of Directors, and during this term, I have deepened my financial literacy and also my understanding of the role of a cooperative and a credit unions' place in its community. I have sat on the Cooperative Social Responsibility Committee, Scholarship Committee, and the Nomination Committee. I have completed 'Level A' CUDA training and am working on the next set of courses. I have also grown in my personal life; a wife and mother of two, my family and I make our home in L'Anse au Loup, near my home town of West St. Modeste. I have worked away and understand the project based and fly-in, fly-out lifestyle as well as having recently had the opportunity to work on a major project in my own backyard where the Muskrat Falls transmission line reaches the Straits of Belle Isle. I would like to continue my work with ERCU in making our credit union a stronger part of our community and in ensuring our Members service needs are met. During my tenure I believe I have demonstrated that I am capable of holding an individual's viewpoint while functioning as part of a team, with ethical and moral standards at heart in my decision making while ensuring policy, standards and legislative requirements are met. I am a well-organized, dependable and highly adaptable HSE Professional, with experience in implementing and growing safety programs and culture; and conducting audits, root cause investigations, inspection techniques, planning and project execution. I have strong communication and presentation skills; and a strong initiative and a positive, results-driven outlook with the ability to maintain high performance standards. My experience in analyzing and composing statistical and executive reports have enhanced my analytical and resourcefulness skills. During my tenure as a serving director and as a HSE professional I have acquired solid skills in reading and interpreting legislation, policies, standards and procedures and am able to educate and articulate to others on their intent and content.I am professionally trained to be an advocate for the rights of all persons in the workplace and to liaise between upper management and all personnel. Interested in the betterment of the region in which ERCU operates, and knowledgeable about the current business and political environment and how it affects us on the macro and micro levels.
Gaius Trimm

Owner/Operator, C&T Enterprises Ltd.
Forteau, NL

I am a resident of Forteau, NL and the owner/operator of C&T Enterprises Ltd. I have been an entrepreneur for the past 16 years, where I have spent a great deal of time managing and nurturing my business to becoming the success it is today.
Throughout the years I have been largely involved with not-for-profit organizations, engaged in municipal politics and I have served as a director for various organizations. Some of my experience was gained through organizations such as CBDC, Labrador Straits Chamber of Commerce, and Labrador Straits Development Corporation. I believe the involvement in the noted organizations in combination with running my own business has given me a wealth of knowledge in financial literacy, management, team building, risk management, and global relations. I am willing to dedicate the time required for necessary additional education and meetings to aid in adequately participating in decision making for the advancement of our Credit Union. As a successful entrepreneur, I believe I can bring many of the same personal and business attributes to the ERCU board of directors as I have brought to my own business endeavours. With a strong knowledge of the geographical area served by Eagle River Credit Union, and an insight for the financial needs of individuals and businesses, I believe this would make me a strong candidate for this election. I am confident that I can bring strength to the table of the ERCU board in collaboration with other directors, to help ensure that this organization continues to serve their personal and commercial members. As the organization moves forward it is of great importance that we continue to adapt and embrace future advancements, while acting in the best interest of the communities and regions we serve.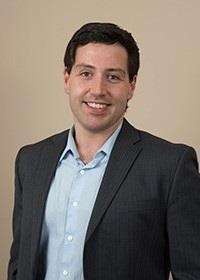 Johnathon E. Earle
B.Comm, Juris Doctor
Aylward, Chislett & Whitten
St. Johns, NL
I am originally from Red Bay, Labrador and currently live in St. John's, NL.
My education and experience has allowed me to apply myself in a manner that allows for open dialogue and to provide suggestions that would meet the needs of our members while growing the Eagle River Credit Union ("ERCU"). I see opportunity within the ERCU to better meet the needs of its members and the communities it serves. I have a Bachelor of Commerce (Co-op) from Memorial University and a Juris Doctor (Formerly, LL.B) from the University of New Brunswick. I am now practicing with the law firm Aylward Chislett and Whitten in Paradise, Newfoundland.
My area of practice includes, real estate, corporate, personal injury, wills and estates and family law. I have always been active in the community, including involvement on national and provincial committees and within my local community. I have been fortunate to be a Diamond Jubilee recipient, four-time SIFE National Champion (2006, 2007, 2008, 2009), SIFE World Cup Champion (2008), National Aboriginal Role Model (2009).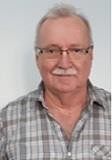 Keith Penney

Chartered Accountant
Happy Valley-Goose Bay, NL

I was born in Corner Brook, NL. I graduated high school in 1969 and enrolled into the 5 year apprentice program to become a Chartered Accountant. I received my CA designation in January 1975. I worked in public practice for over 40 years. Firstly as an employee of Grant Thornton and Harnet Kean Power & Company. In 1979 I became a partner of Harnet Kean Power & Company. The partnership dissolved in 1995 & I continued in Public Practice as a sole proprietor. In December 2015 I sold a block of my accounts to Grant Thornton and semi-retired.
I have serviced small to medium size business clients, Municipalities, Government Funded & Not-for-profit entities over my career. I have dealt with various levels of Federal & Provincial Government. My area of travel included Western Newfoundland & all areas of Labrador. I am very familiar with areas serviced by the Eagle River Credit Union. With my experience I feel I would be an asset to the Board of the ERCU. I have had experience in dealing with Boards and was also on a board of a Golf Club. Being semi-retired it affords me the time to devote to the Board of the Eagle River Credit Union.