What's New 2018
June 22 - Don't be a victim of CRA Scam.
Expand/Collapse
Don't be a victim of CRA scam. CRA won't ask your personal information via email or by phone. If you receive any call asking for your personal information please don't respond as it is probably a scam. Always check with CRA using their toll free number mentioned on their website or by my CRA account.
June 08 - Lost Wallets Experiment
Expand/Collapse
Atlantic credit unions won the Fearless Client Award at the ICE Awards for our
Lost Wallets
experiment! The Fearless Client Award recognizes brands that take risks, trust their core values and who aren't afraid to stand out. This experiment is an excellent example of ways that credit unions are fearlessly living our CSP values of honest, fairness and trust everyday.
June 06 - Tim Horton's Camp Day
Expand/Collapse
Staff from our Humber Valley and Deer Lake Corporate Office, volunteered an hour of their day at their local Tim Horton's Camp Day. On this day 100% of coffee sales go towards sending kids to camp.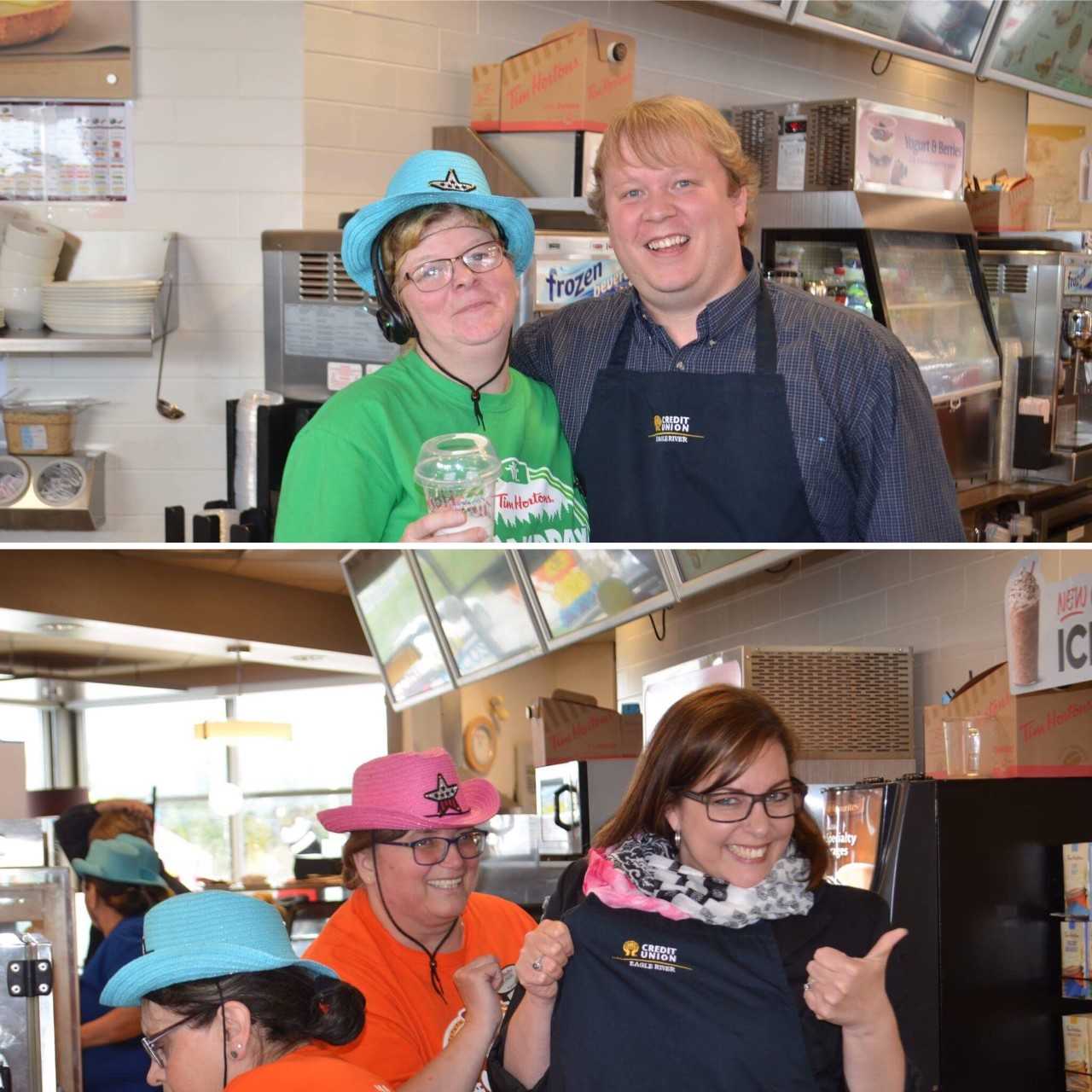 May 08 -Lock'N'Block® has been awarded ACT Canada's People's Choice Innovation Award!
Expand/Collapse
We're excited to share that Everlink's Lock'N'Block® has been awarded ACT Canada's People's Choice Innovation Award!
Read Everlink's press release regarding the award: Everlink Press Release
April 12- Jersey Day for Humboldt
Expand/Collapse
On April 12, 2018, staff at Eagle River Credit Union took part in Jersey Day for Humboldt, as a show of support and solidarity for those affected by this accident. We extend our deepest sympathies to the Humboldt Broncos community.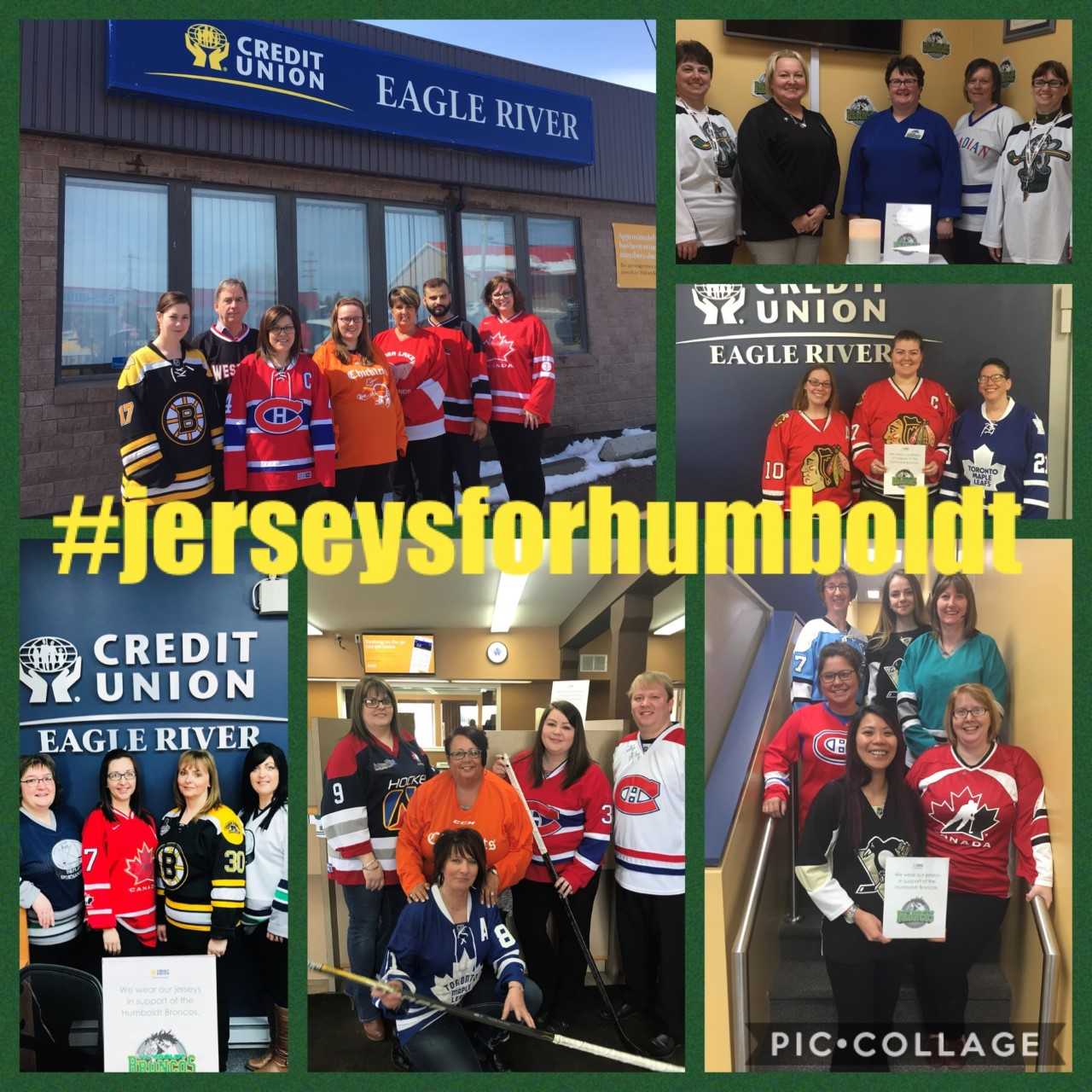 2017-AGM- March 27
Expand/Collapse
Click here
for the press release for AGM 2017 and New Board of Directors.

Click here for AGM-2017 electronic report.


E-Transfer Update- March 19
Expand/Collapse
We are pleased to announce that we have made an enhancement to our existing Interac e-Transfer messaging, which allows the e-Transfer sender or recipient name to display in the Account Activity page on our online banking screens.
Fraud Awareness- March 01
Expand/Collapse
March is Fraud Awareness Month in Canada that aims to educate amd inform consumers and communities on how to recognize, report and stop fraud. Please visit the link to an article focused on how to protect yourself.
Mobile app Upgrade- February 14
Expand/Collapse
V13 of our mobile ap was launched. This version includes a number of new updates relating to Apple specific products.
Click the link
to view a video that highlights all the latest updates.
Prime Rate Change- January 22
Expand/Collapse
Following Bank of Canada's announcement, our Prime Lending rate has increased 25 basis points to 3.45% effective 22 Jan 2018. We are here to help you understand the impact of this rate increase, so we encourage you to
contact
any one of our financial advisors with your questions.