Tax-Free Savings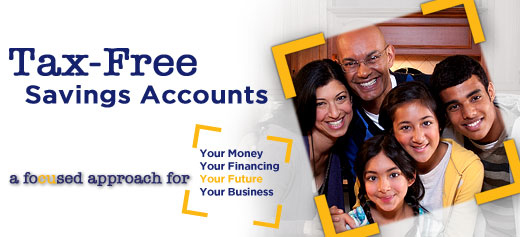 A Tax-Free Savings Account is a registered plan that allows your investments and savings to grow tax-free.
Features and Benefits of a Tax-Free Savings Account:
- For the 2018 tax-year, the TFSA investment limit is $5,500.
- TFSAs are available to Canadian residents who have reached the age of majority in that province, and have a Social Insurance Number.
- Contributions to a TFSA will not be deductible for income tax purposes, however investment income earned will not be taxed, even when withdrawn.
- There is no minimum balance to start a TFSA.
- You can withdraw funds from a TFSA at any time, for any purpose.
- Netiher income earned in a TFSA nor withdrawals will affect your eligibility for federal income-tested benefits and credits (i.e. OAS, child tax benefit, etc.).
- Unused TFSA contribution room can be carried forward to future years.
For more information, to discuss your investment options, or to make an appointment to speak to our Certified Financial Planner.
Ms. Gilda Saunders

Wealth Management Advisor

2 Herald Avenue, Millbrook Mall
Corner Brook, NL A2H 4B5
T: 709-634-0405
F: 709-634-8678
gsaunders@credential.com